VIEWPOINTS

In this web-space you will find expressed personal opinions and points of view on a variety of topics. The style is deliberately less formal than other information and articles to be found on this site.

HEALTH WARNING

Except in so far as the author may be associated with CDSM, who makes this space available, it is to be understood that any opinions expressed here are the sole responsibility of the author and are not to be regarded as the views of CDSM corporately.
---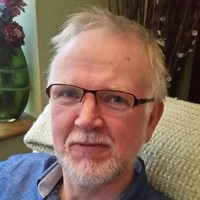 CHANGING VALUES
We've invited a long-time friend, John Powderly FRSA, to ramble freely over various topics, such as "Happiness", with the only requirement that he use his professionally tempered "empathy" to explore things from differing values perspectives. These are bite-sized pieces that are nevertheless thought provoking.
More.

---
Grrr!
by Les Higgins
Les feels the need to vent his personal anger at the entire political establishment over Brexit. More
---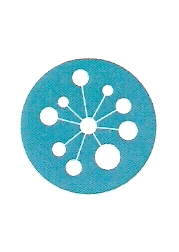 UNIVERSITY OF BATH, INSTITUTE OF POLICY RESEARCH.
A DAY AT MY ALMA MATER.
by Les Higgins
A few thoughts on this new institution and its launch event. More
---
THE RIOTS - A RATIONAL APPROACH TO THE "WHY?" QUESTION.
by Les Higgins
The politicians have had their say - prefering to duck the question of underlying causes. Here, Les puts the evidence-based case that it is Values that lie at the root - and values that do not depend on social deprivation for their origins. More
---
THE POPE OR PROF. DAWKINS - WHO's GOT IT RIGHT?
by Les Higgins
It was inevitable that the Pope's visit to the UK would spark all kinds of protest and discussions in the media. Sure enough, all sorts of folks, preferably with rather extreme views, are coming out of the woodwork to feed the media frenzy. Here, Les touches on the "big question" and concludes that it's much more intriguing to speculate on WHY it's so important to be right about it. More
---
'THIRD WAY' OR 'BIG SOCIETY'?
by Pat Dade
Subtitled "When spin takes over, reality leaves the room!", Pat shares his experiences as a player in New Labour's 'Third Way' and his concerns with David Cameron's analogue - the 'Big Society'. They share the same support and are endangered by the same forces of reaction. More
---
THE 2010 POISON CHALICE AWARDS
by Pat Dade
It's election day in the UK and in Pat's latest French letter he takes a look at what comes next - whoever "wins". Be warned! - there is a slightly darker tone here. More
---
HEARTLAND POLITICS AND BOTU/UBUNTU
by Pat Dade
Still sunning himself on the Mediterranean, and with just one day's electoral campaigning to go, Pat Dade looks at political affinities in the context of the BOTU/Ubuntu antagonism (and its subtleties). More
---
IT'S MAY-DAY, IT MUST BE FRANCE
by Pat Dade
Pat Dade gives us the benefit of the "long view" of the 2010 General Election campaign, as he suns himself on the shores of the Mediterranean. More
---
THE UBUNTU-BOTU STRUGGLE
by Pat Dade
Pat Dade briefly describes the essential Values war that pervades all the major cultures of our age. With this perspective in mind, it is possible to understand much of what divides or unites us. Pat's purpose here is to provide some insight into the "mind-set" behind the pieces you will find in this area of the site. More
---
This IS Ubuntu.
Really it's here for no other reason than this is as cool as it gets.
Enjoy! (Size 42Mb: WMV) More
---